View All News
English Language Training for Newcomers
September 13 2022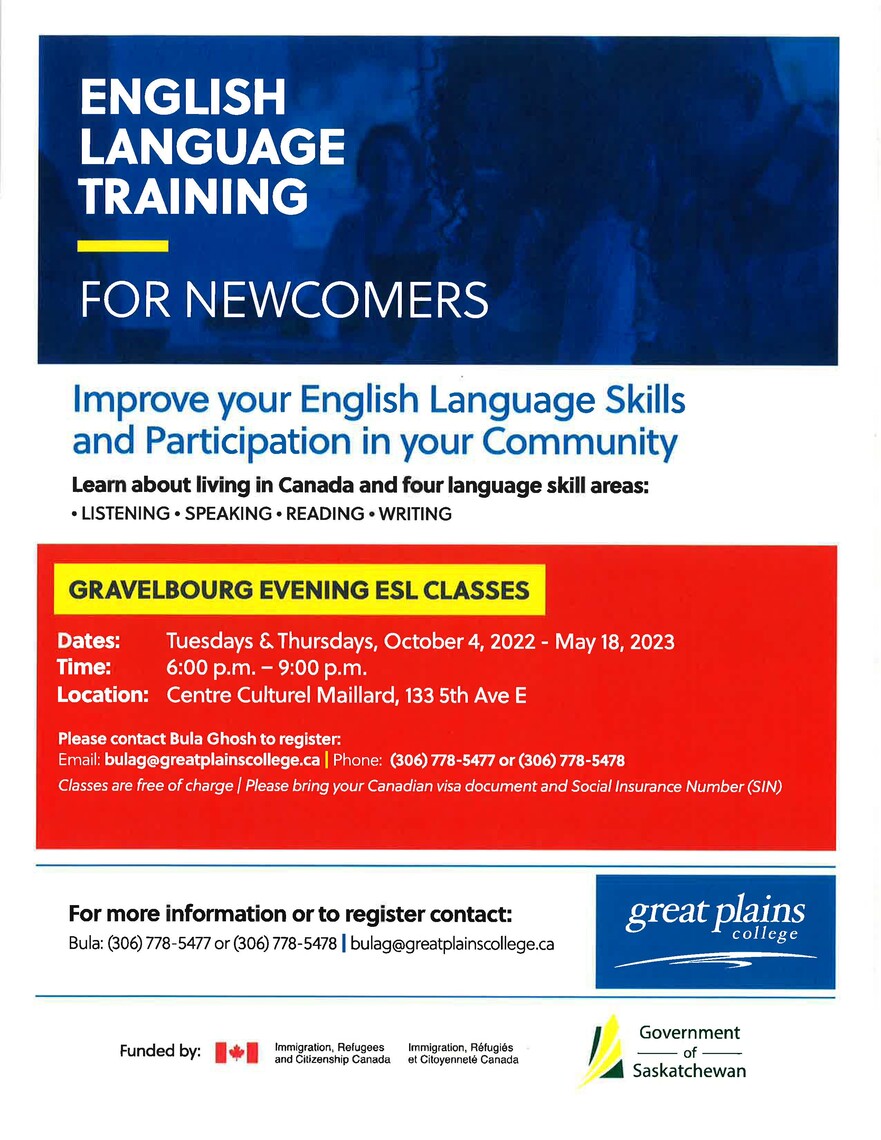 Improve your English language skills and participation in your community.
Learn about living in Canada and four language skill areas:
Listening
Speaking
Reading
Writing
Gravelbourg Evening ESL Classes
Dates: Tuesdays & Thursdays, October 4, 2022 - May 18, 2023
Time: 6 pm - 9 pm
Location: Centre Culturel Maillard, 133 5th Ave E
Please contact Bula Ghosh to register.
Email: Bulag@greatplainscollege. ca | Phone: 306-778-5477 or 306-778-5478
Classes are free of charge.
Please bring your Canadian visa document and Social Insurance Number (SIN)
Next