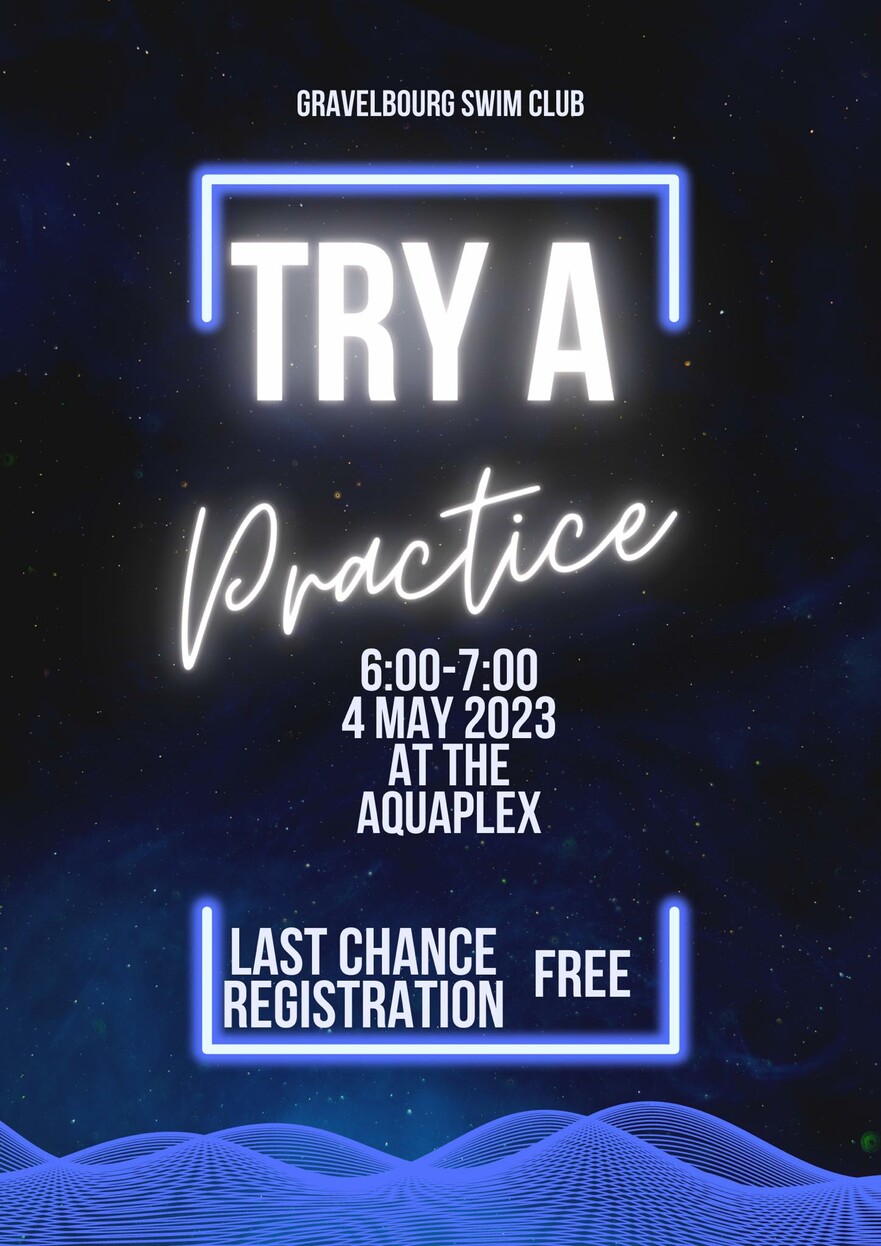 We are having a mini GSC practice open to everyone! (Past swimmers, registered swimmers, those considering swimming, parents & buddies of swimmers….)

On the fence? Not sure what swim club is all about? Not sure if you're kiddo will enjoy swim club? Not sure if you'd like to swim in the masters program (adults)? This is the perfect opportunity for you to try it out before registering! & it's FREE!!

*To register for Swim Club, you must be 7 years by April 30,2023, have completed level 3 swim lessons (or completing this year) & be able to swim 1 lap (25m) unassisted.

*To clarify, this is not a drop in practice, we ask that you attend the whole hour practice please.

Also, last chance for registration!

First real deal practice for registered swimmers May 8th.