View All News
Tummy Time Parent and Baby Meet Up Group
February 16 2023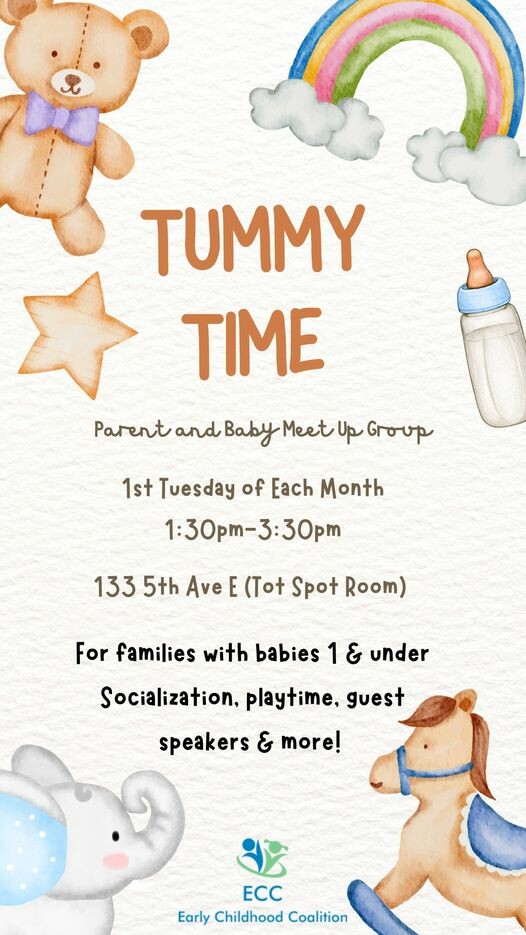 The Gravelbourg & District Early Childhood Coalition is excited to announce a new program!
If you have a baby aged 1 or under, join us the 1st Tuesday of every month in the Tot Spot room (basement, Maillard Cultural Centre) from 1:30-3:30 pm for an afternoon of socializing with other families of little ones.
On occasion we will have guest speakers and special events.
This is a pilot project, and will change and grow as the needs of the parents and babies change! Expectant parents are also welcome.
The first meet up is MARCH 7TH! Spread the word to all your friends!