View All News
Composting and Grass Clipping Disposal
July 14 2022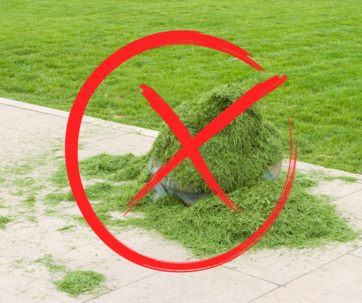 When cutting the grass in the back alleys this week, Public Works staff noted that a number of residents are using public spaces to dispose of compost and grass clippings. These unauthorized piles are not only unsightly but can also hide debris that could damage our equipment, or endanger the operator and bystanders. Compost belongs on your own property. 
Composting Tips
If you do not wish to keep compost in your yard, the Town has an easily accessible compost pile for plant and grass clippings just off of Bettez St. 
Branches and wood do not decompose easily and belong at the dump--not the compost pile. Did you know it's free to dispose of these items? Visit the Public Services page for more information.
When making use of the Town compost site, please remember to leave only the compostable material and not the container you use to transport it (plastic bags, cardboard boxes, etc.)
If you'd like to build your own super simple compost container, please watch Too Good to Waste, a Zoom seminar hosted by local composting enthusiast Shannie Boudreault. The video is chock full of useful tips on composting and gardening.
For even more composting tips, visit the Saskatchewan Waste Reduction Council webpage.
Looking for more environmental tips? Check out the Gravelbourg Green Initiatives Vert Facebook Page. 
Thank you for your cooperation! Let's keep working together to keep Gravelbourg beautiful!