View All News
Gravelbourg SARCAN to accept non-beverage household glass
February 14 2023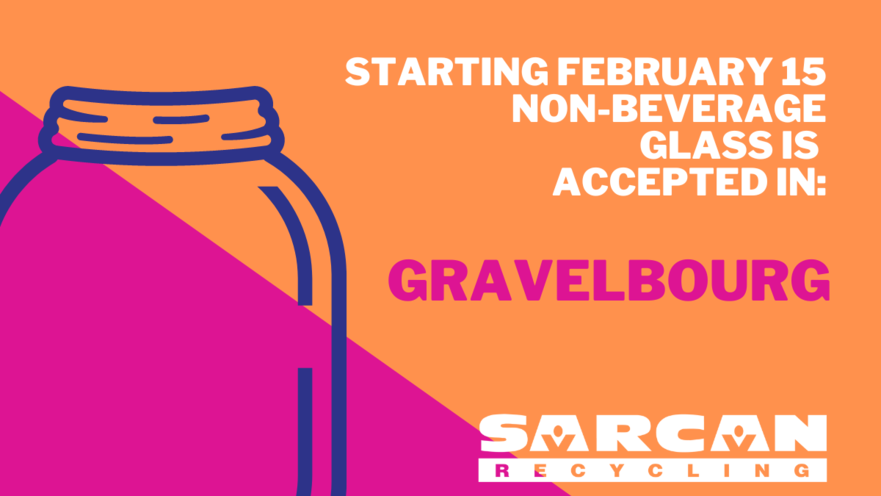 As of February 15, Gravelbourg SARCAN will accept non-beverage household glass. 
Acceptable materials: 
Food Jars (pickles, condiments, jams/jellies, sauces, peanut butter, salsa, vegetables)
Food Bottles (vinegar, oils)
Baby Juice Bottles
Canning Jars (used for home canning)
Glass storage containers
To make sure the glass is recycled with ease and efficiency for all, please
Make sure your containers are as clean as possible.
Remove lids before visiting (which we can recycle if you separate them and bring them in a separate bag)
Place them in a box instead of in your bag with other containers
Rather than ending up in the landfill, the glass with be used reflective beads for highway marking paint or fibreglass insulation. So, save up those bottles and bring them in with your beverage containers next time you visit the SARCAN depot.
For more information, please visit the SARCAN website.