View All News
Introducing Citizens Alert System by telematik
April 18 2023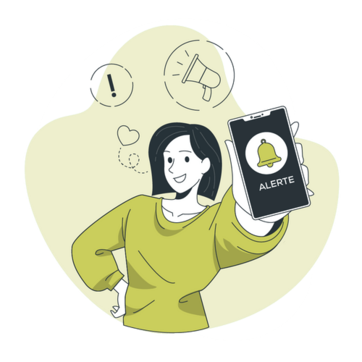 Q:  What is the Citizens Alert System?
A: A communication platform that delivers important information to residents in their preferred format and in real time.
Q: What are the available messaging formats?
A:  Messages can be sent to you via cell phone, landline phone, email and TTS (Text to Speech).
Q: What kind of messages can I expect to receive from the Town?
A:  The alert system will announce precautionary drinking water advisories, road closures, and other concerns of an emergent nature.
Q:  How do I sign up for this system?
A:  It's easy! Follow this link, or visit the Town Office so that we may assist you.
Q:  Can I receive messages in French?
A:  Of course! You can choose your preferences when you sign up.
Q:  When will the program launch?
A:  There is a minimum quota of registrations for the system that is required first, so please spread the word to family, friends, and neighbours to sign up!
Updates will be available on our website and Facebook Page.
If you have further questions, please contact the office at 306-648-3301.