View All News
Precautionary Drinking Water Advisory Issued
May 1 2023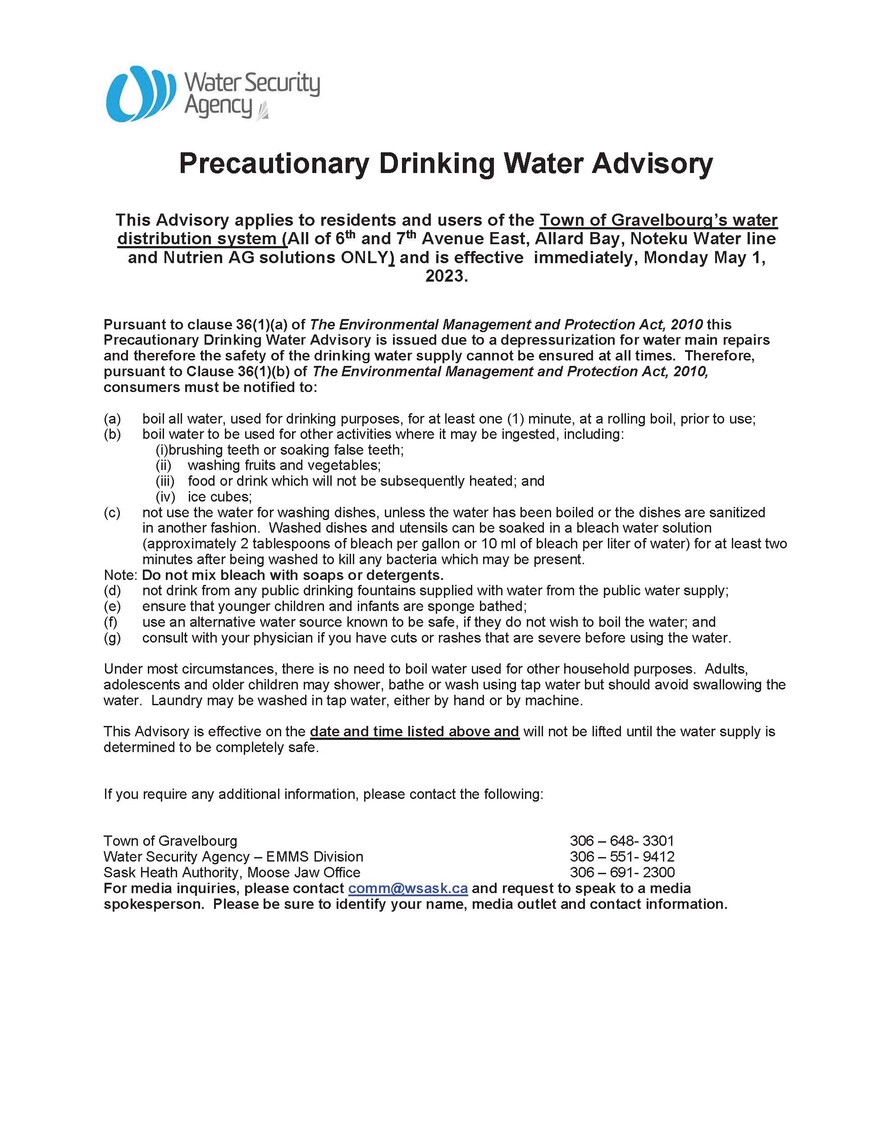 The line repair has been completed and all those that were shut off (6th & 7th Avenue East, Allard Bay, Noteku line and Nutrien Ag) are now on a PDWA.
There is a possibility that a water off will occur again tomorrow for the same area that was affected today.  If so a notification will be sent.
Thank you for your patience and understanding in this matter and we apologize for any inconvenience to residents and businesses.