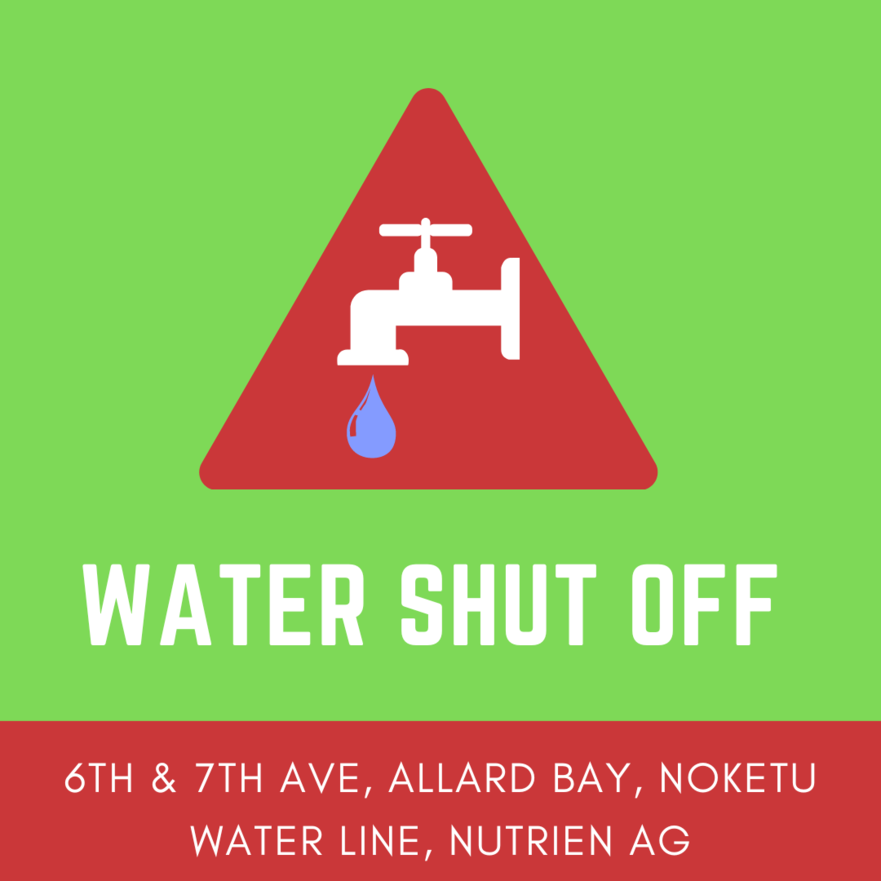 The water will be shut off May 1st, 2023 effective immediately.
When the water is turned back on a Precautionary Drinking Water Advisory (PDWA) will be in effect.
Water shut off and PDWA will only include:
ALL 6TH & 7TH AVE EAST
ALLARD BAY
NOTEKU WATER LINE
NUTRIEN AG SOLUTION
Receive important messages just like this one via text message, email or landline.
Sign up for Citizen's Alert today!
Comments
Is the water potable for buisnesses and homes not effected by the shut off? Thank you
Thank you for your query. The water shut off and subsequent PDWA is only for the areas mentioned. Only residents and businesses who experience a disruption to water service are subject to the PDWA.