Gravelbourg Campground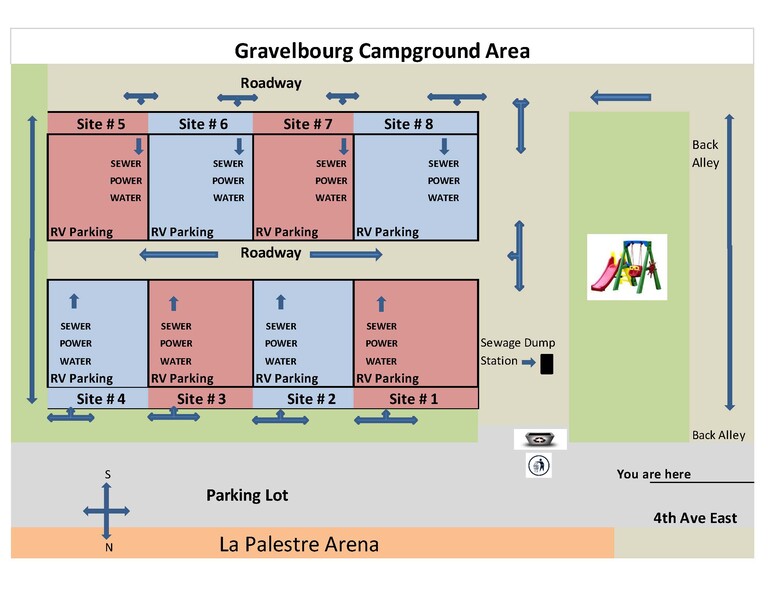 The Gravelbourg Campground is located south of the Palestre Rink off of 4th Avenue East and has 8 full service sites. 
Call 306-648-3301 to check availability and make a reservation, or email assistant@gravelbourg.ca if you require additional information.
Campground Rates:
Full Service: $30 / Night or $180 / week
Non-Serviced Sites: $20 / Night
Check-in: 2:00 pm 
Check-out: 1:00 pm
Quiet time: 11:00 pm - 7:00 am
NO OPEN FIRES
All vehicles must stop at the Town Office (Court House) at 209 Main Street for their camping permit and check-in with Town staff before proceeding to their campsite. The Town Office is open Monday-Friday from 8:00 am - 12:00 pm and 1:00 pm - 5:00 pm.